Celeb Makeup Artist Kimberley Bosso in the Press
As a top makeup artist, Celebrity Makeup Artist Kimberley Bosso has earned her reputation as one of the best makeup artists in Los Angeles & throughout the US. From guest appearances in TV shows, to magazine spreads to countless interviews throughout her professional career, Kimberley continues to help bring out the beauty in others.
TV Appearances and Magazines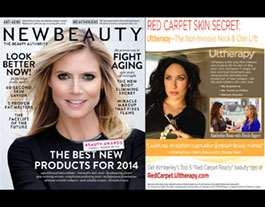 New Beauty Magazine and Ultherapy ‐ Best Makeup Products to speed up your Beauty Routine. Bosso Makeup Beverly Hills products for GloMSN Beauty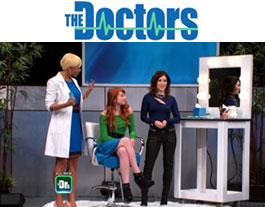 Kimberley Bosso on The Doctors tv show ‐ One Minute Make-over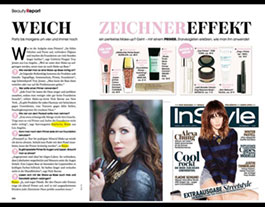 In Style Magazine Best Makeup Primers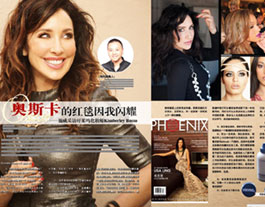 Interview with the Chinese Magazine Phoenix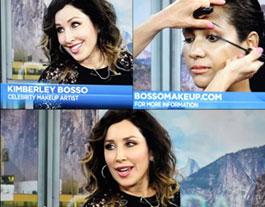 Kimberley on NBC News sharing her latest Bosso Makeup products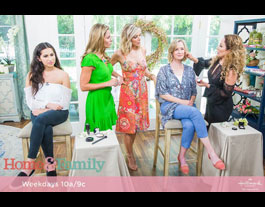 Celebrity Makeup Artist on Hallmark's Home and Family Show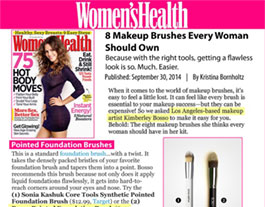 The Best Makeup Brushes – Bosso Makeup Brushes for Women's Health Magazine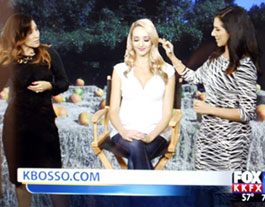 Kimberley Bosso – on Fox News doing a makeup tutorial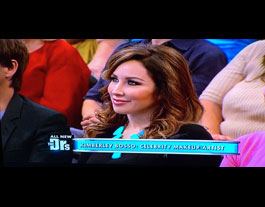 The Doctors TV Show Paramount Studios
Best Makeup Artist in Beverly Hills California Wedding Day Magazine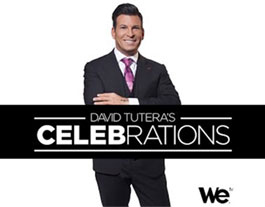 Key Makeup Artist for David Tuterra's CELEBrations show for Dancing with the Stars cast member wedding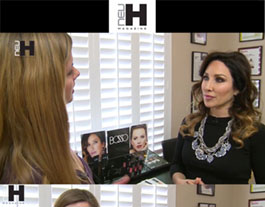 Interview for German Magazine NEUH with Editor in Chief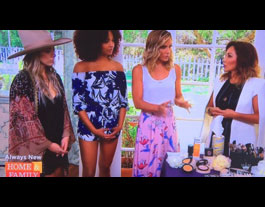 Celebrity Makeup Artist on Hallmark's Home and Family Show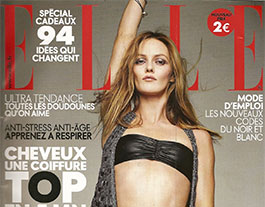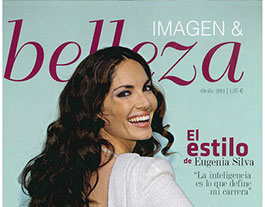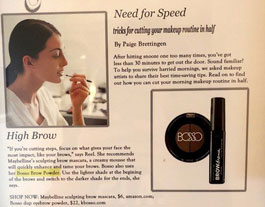 Celebrity Makeup Artist featured on
Glo MSN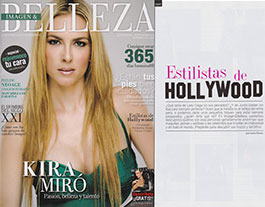 Spanish Magazine Interview with Kimberley Imagen & Belleza Best Hollywood Makeup Artists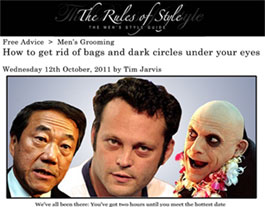 Rules of Style – Men's Grooming – Kimberley shares her tips for men and undereye bags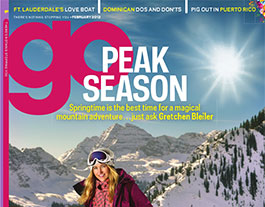 Bosso Makeup Beverly Hills on Home and Family Universal Studios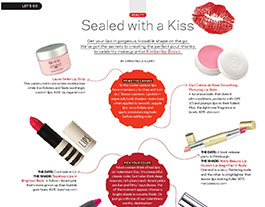 Sealed with a Kiss – Go Magazine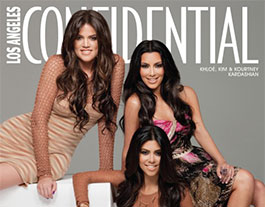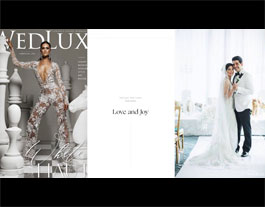 Wed Luxe Magazine Canada – Top Celebrity Makeup Artist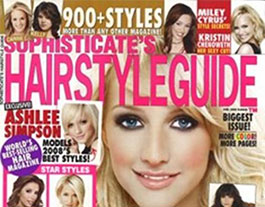 Sophisticate's Hairstyle Guide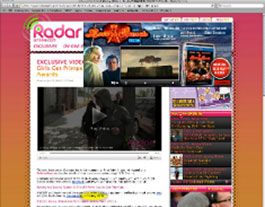 Kimberley Bosso is a fabulous makeup artist based in Los Angeles. She has worked with top celebrties such as Zac Effron, Matt Damon, Neil Patrick Harris, and even the Jonas Brothers! Her work is absolutely amazing. Just take a look at her portfolioto see for yourself.